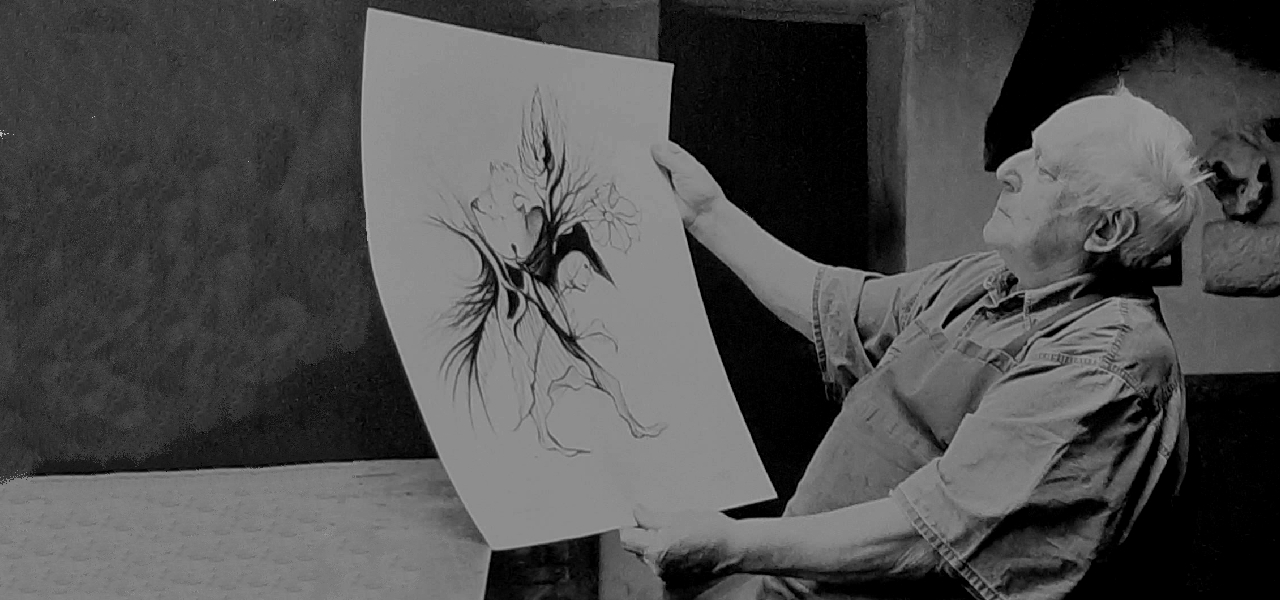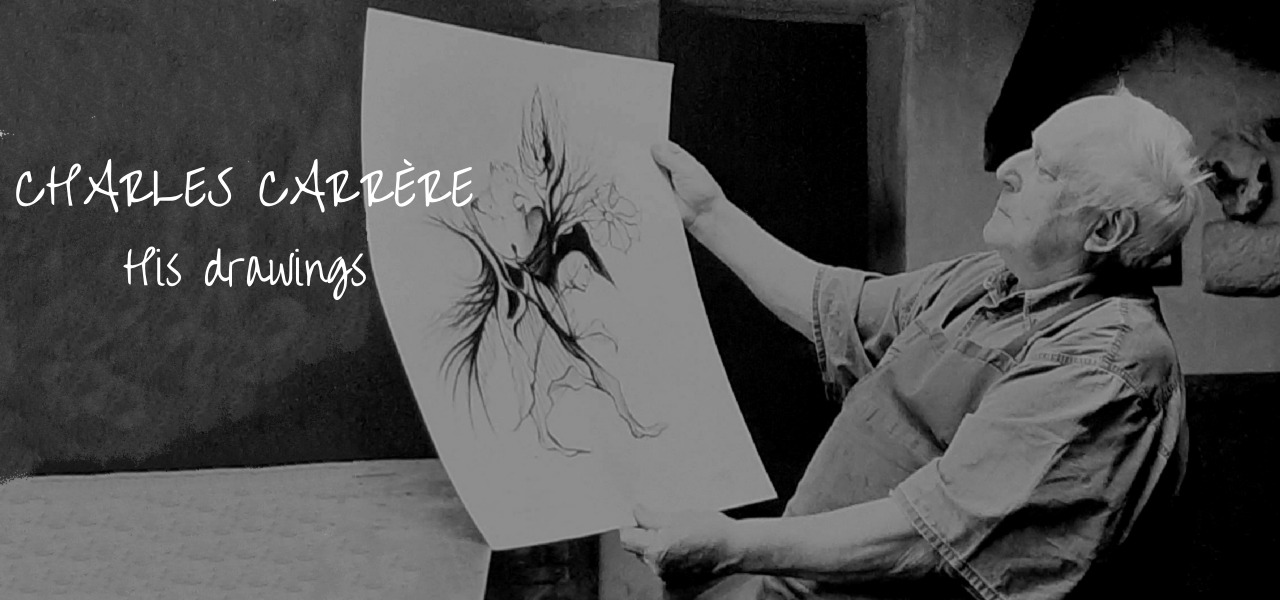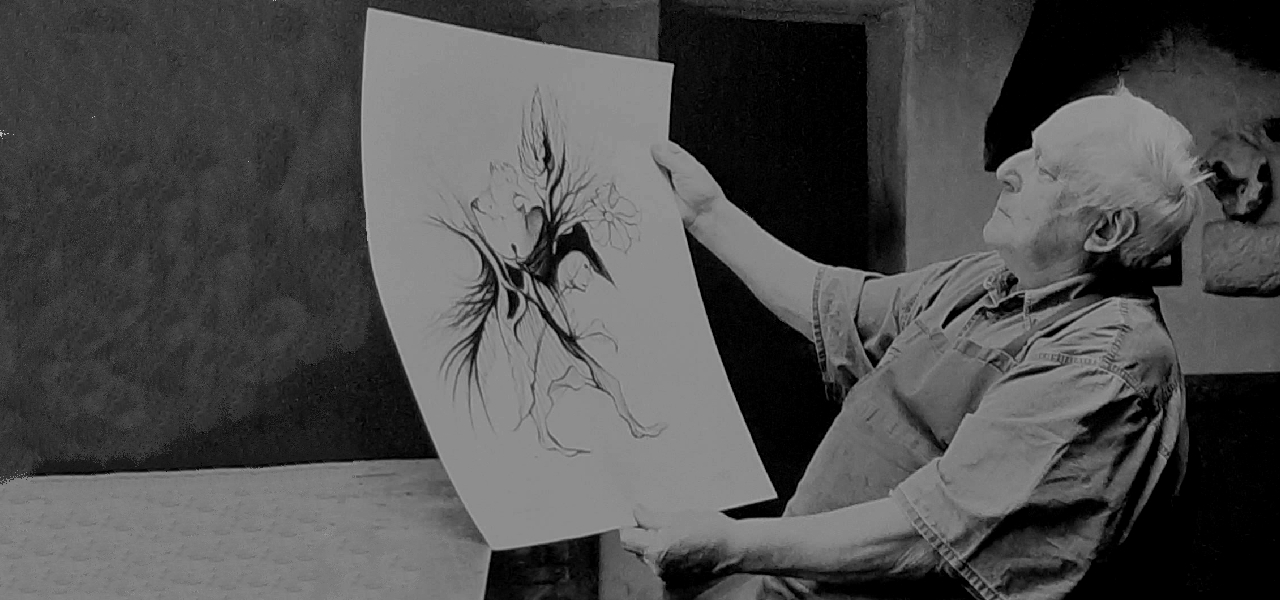 CHARLES CARRÈRE
His drawings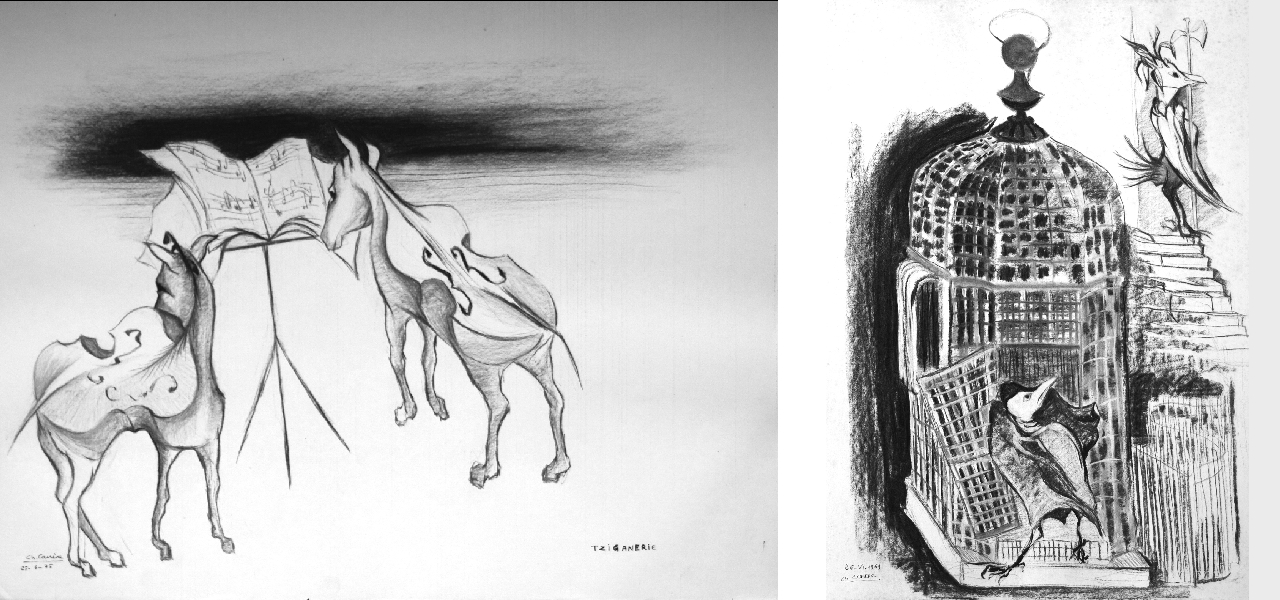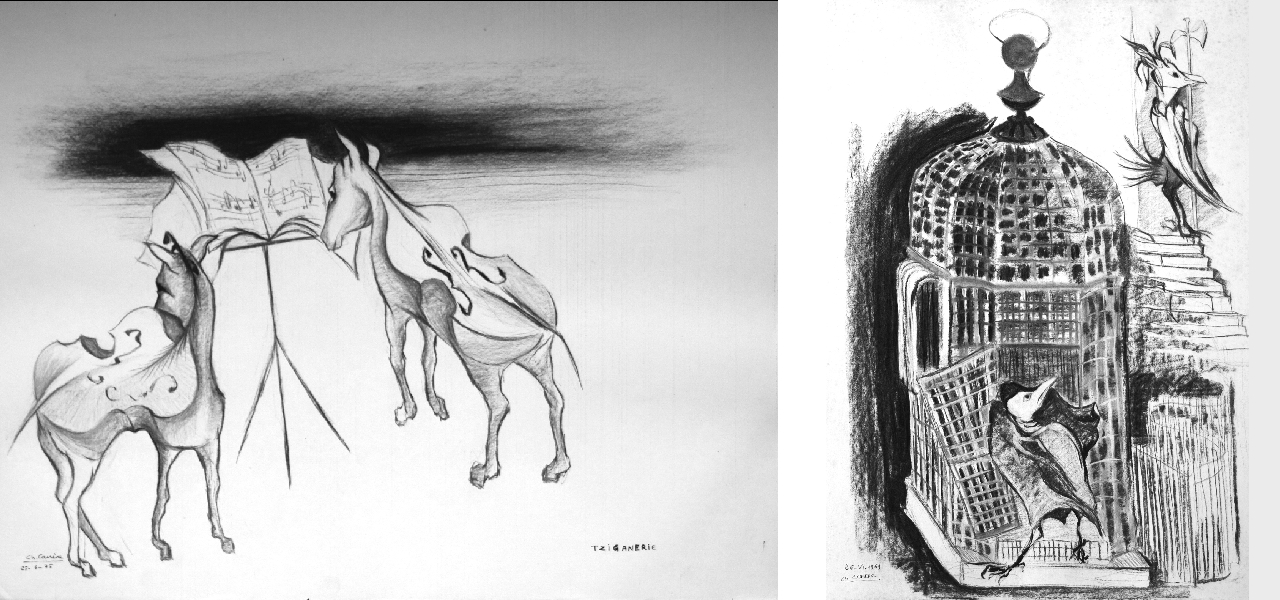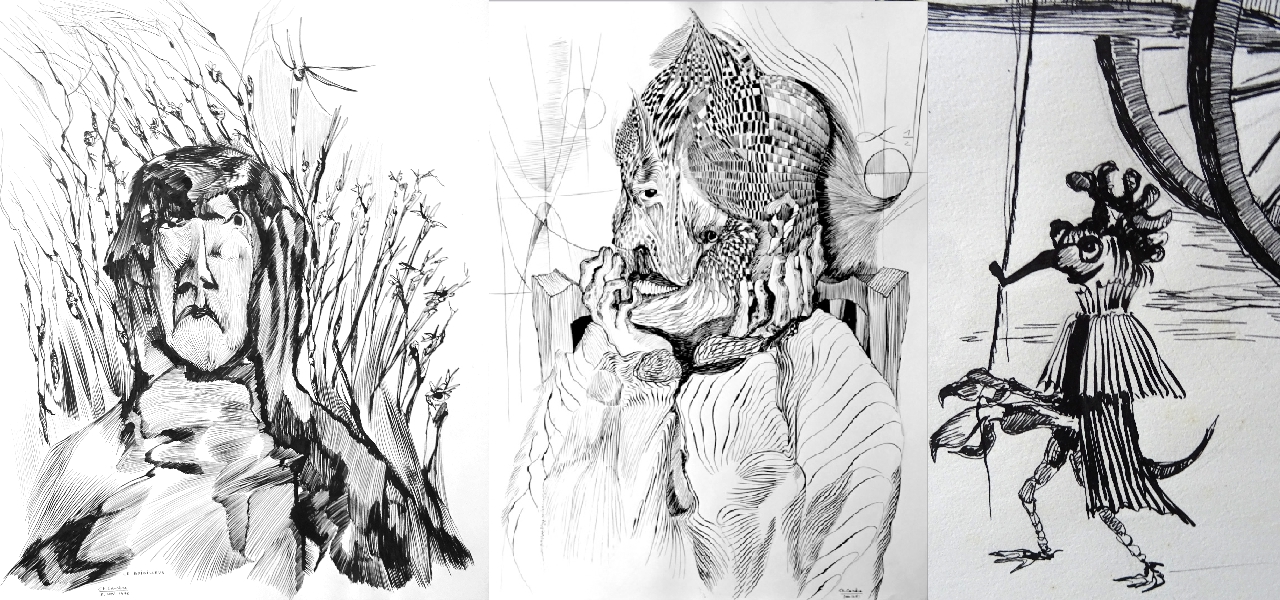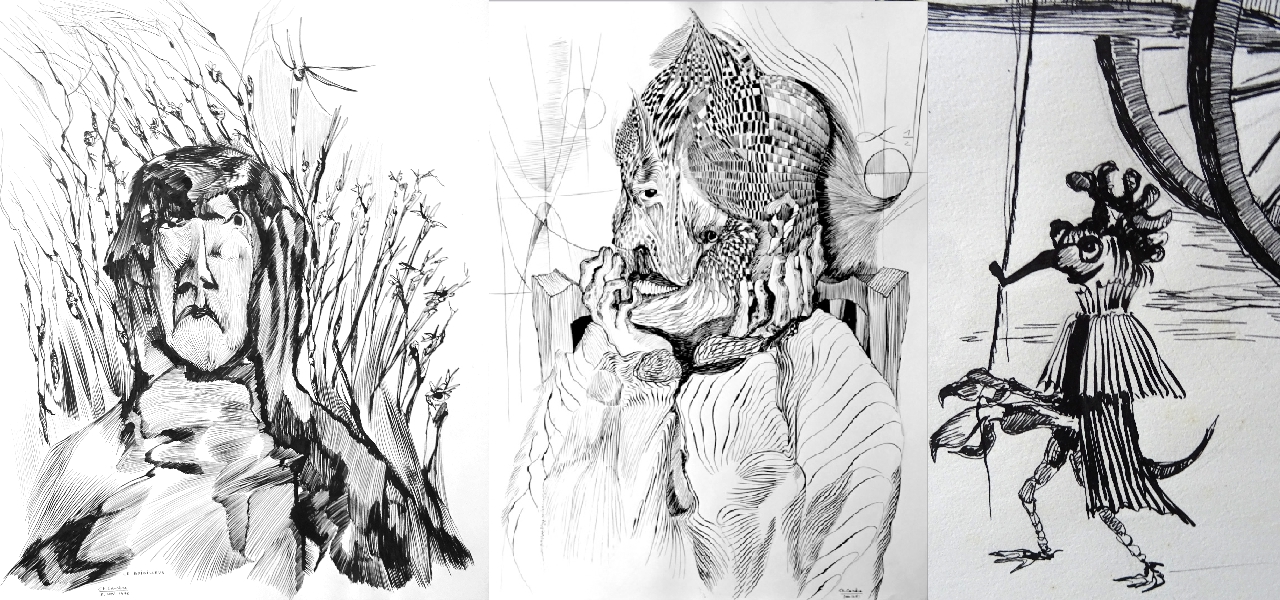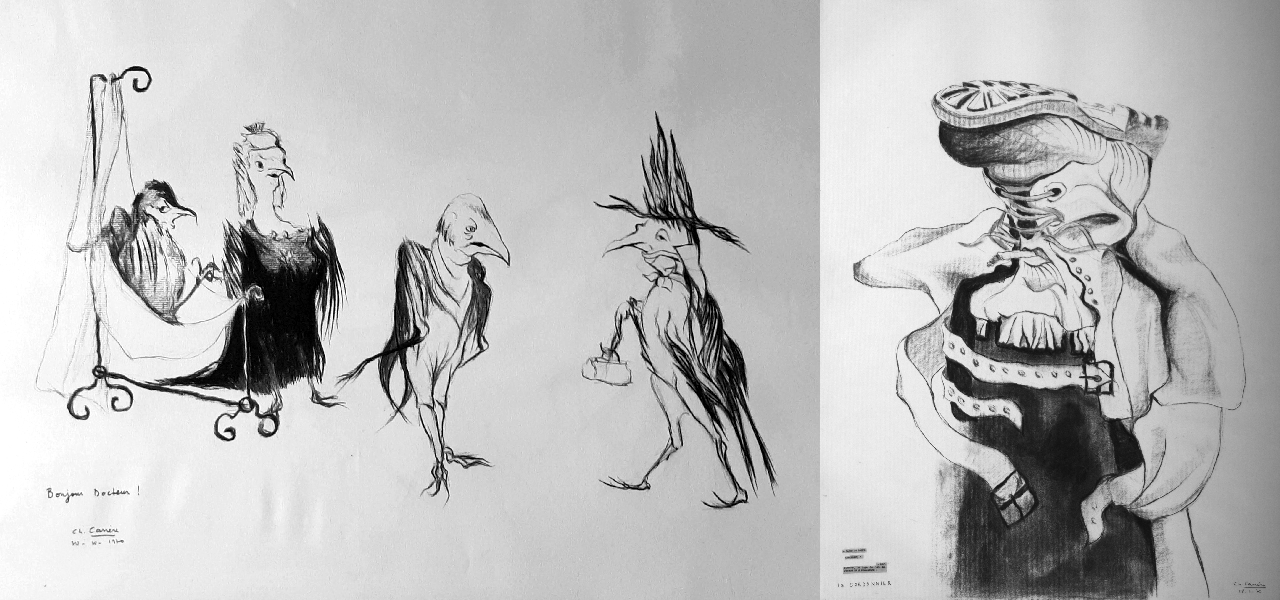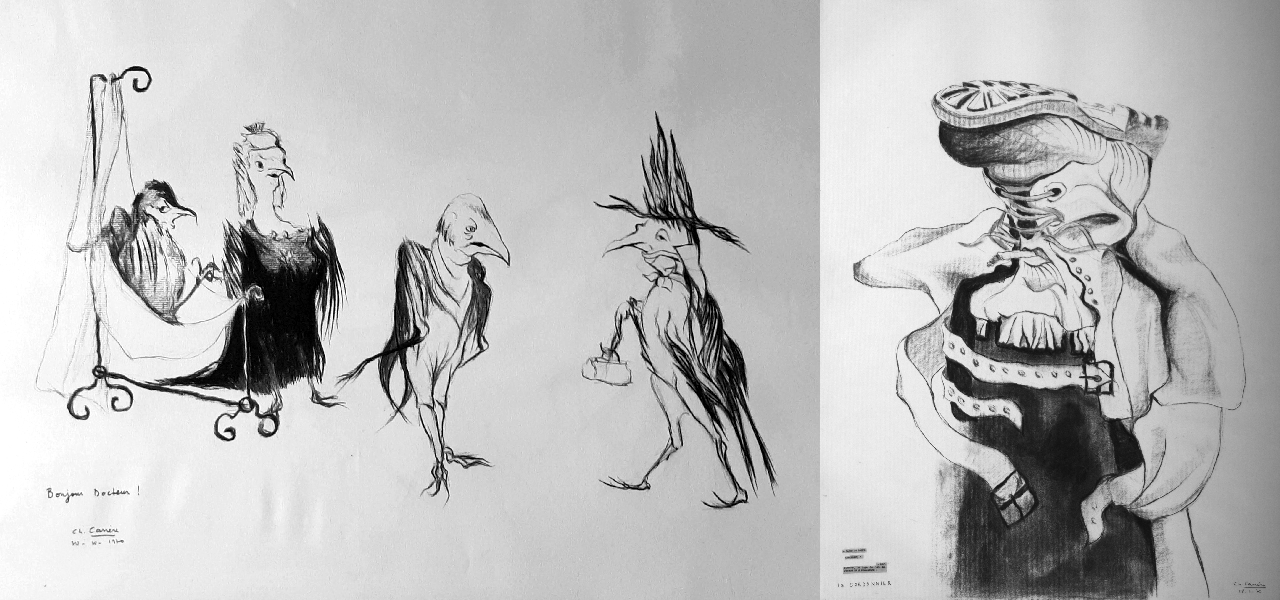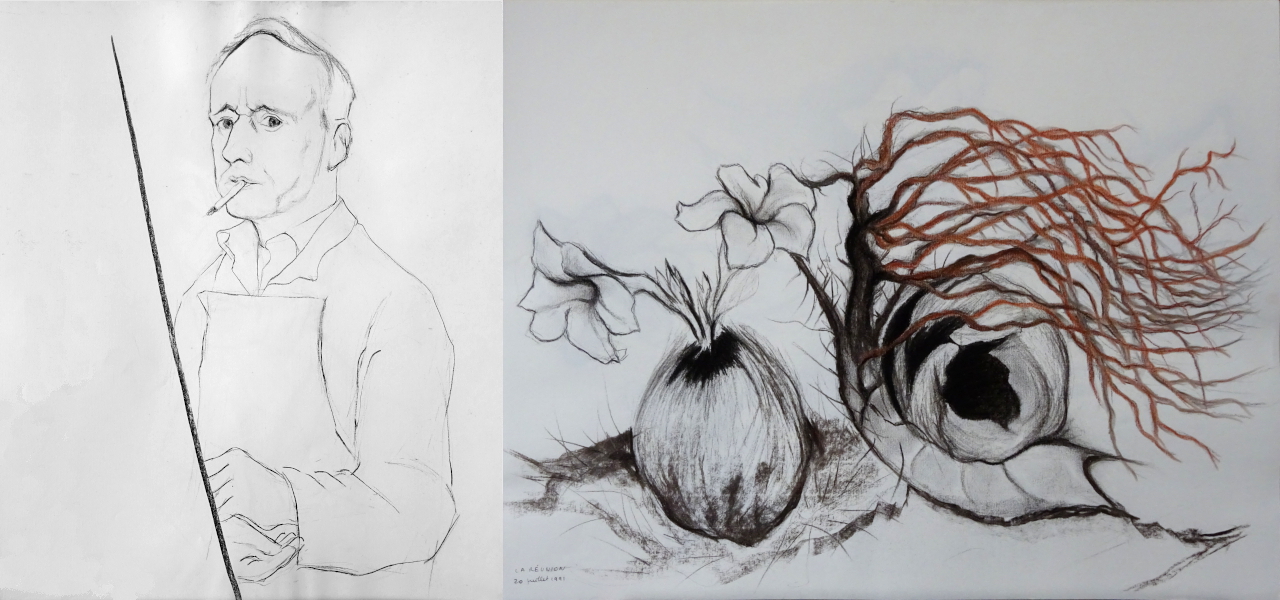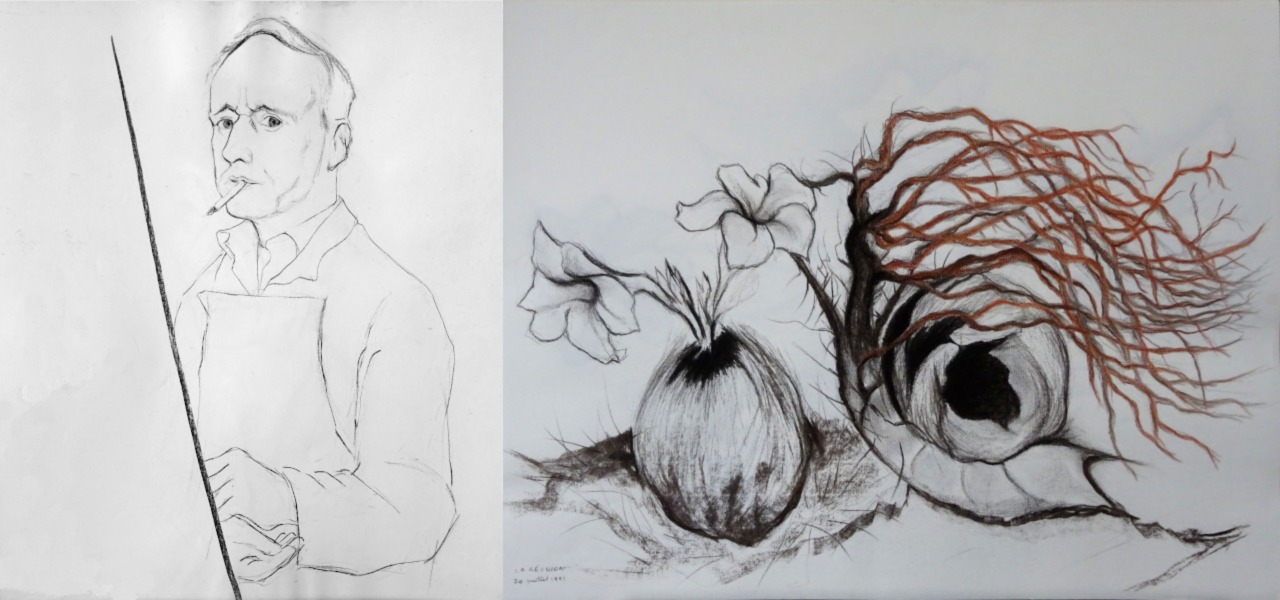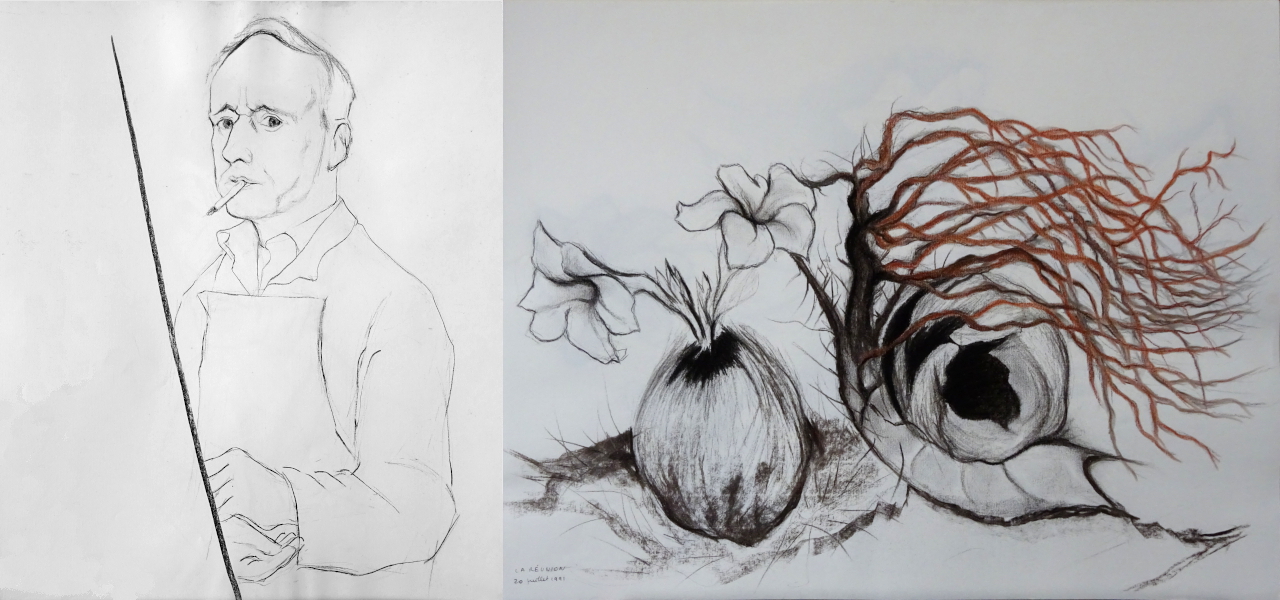 Charles Carrère has always been keen to pay tribute to his drawing teacher Louis-Frédéric Dupuis from the Bayonne school of drawing and painting. Charles Carrère draws every day. His favourite technique is charcoal. But he also does a large number of ink drawings with a pen.
Charles Carrère says that everything can be drawn, life, death, still lifes, birds that he draws from nature. And if the artist looks at a tree trunk or a skull he immediately sees shapes or a silhouette. It's a bit like fantasy," he explains. He gives anthropomorphic expressions to the animals and even to the objects he chooses to draw.
Birds play an important role in his work. As a child he watched women plucking birds in the farmyard. He was both fascinated and horrified. That is why he never stopped wanting to bring them to life. He depicts them in anthropomorphic profile and sometimes takes advantage of this to denounce human defects. In this way, he thinks he is restoring a certain justice.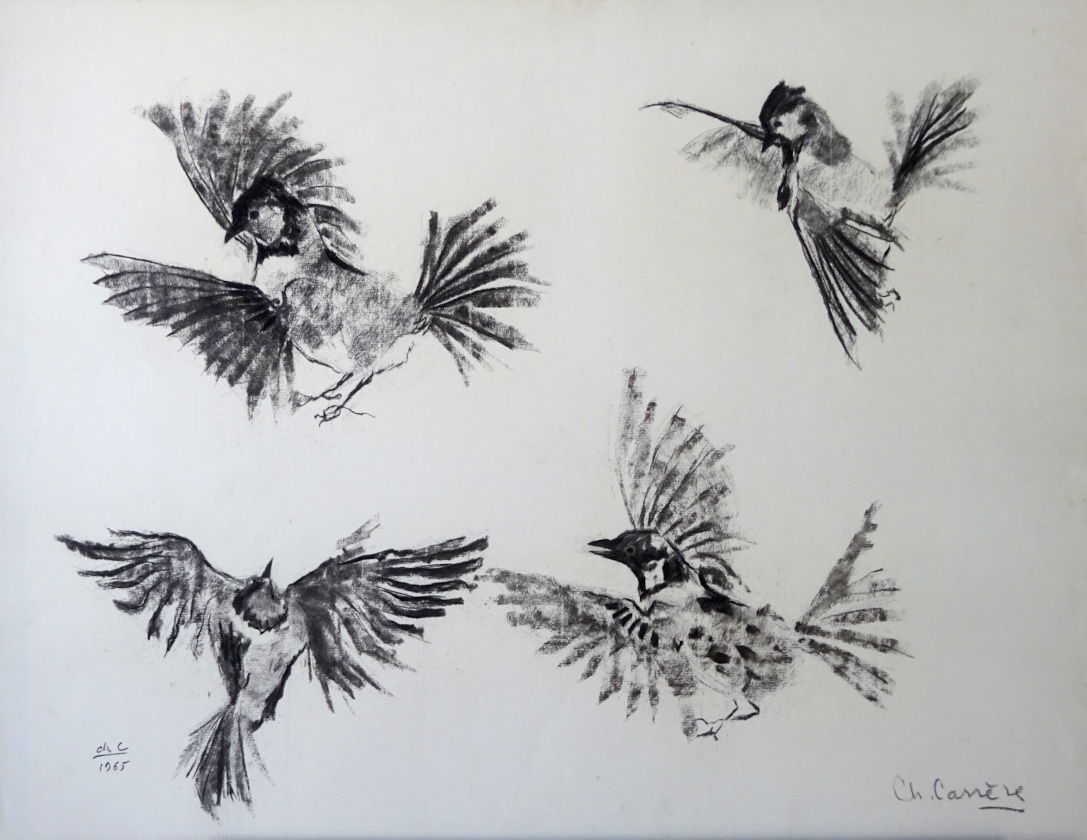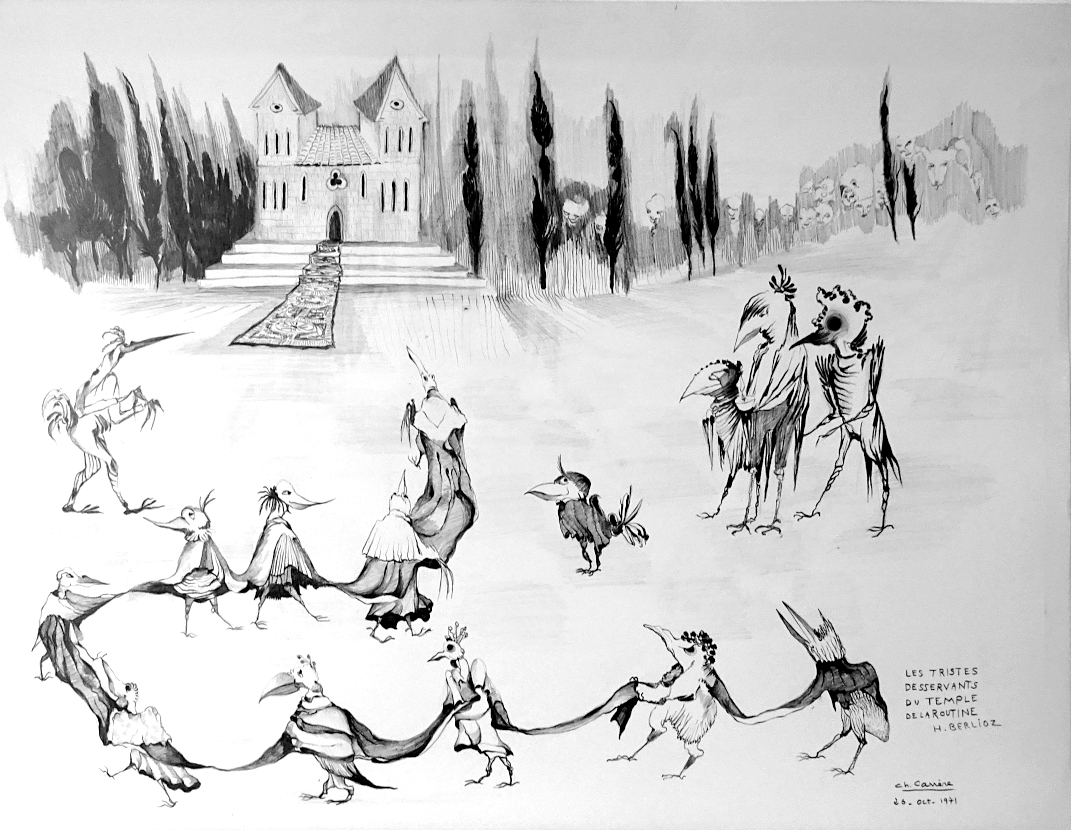 Charles Carrère also likes to draw by mixing charcoal and red chalk for the rendering of models and volumes. Here in the drawing below: "The perfidious adviser" he has mixed charcoal with red chalk. He also used black stone to obtain a more intense black and white to adjust the values.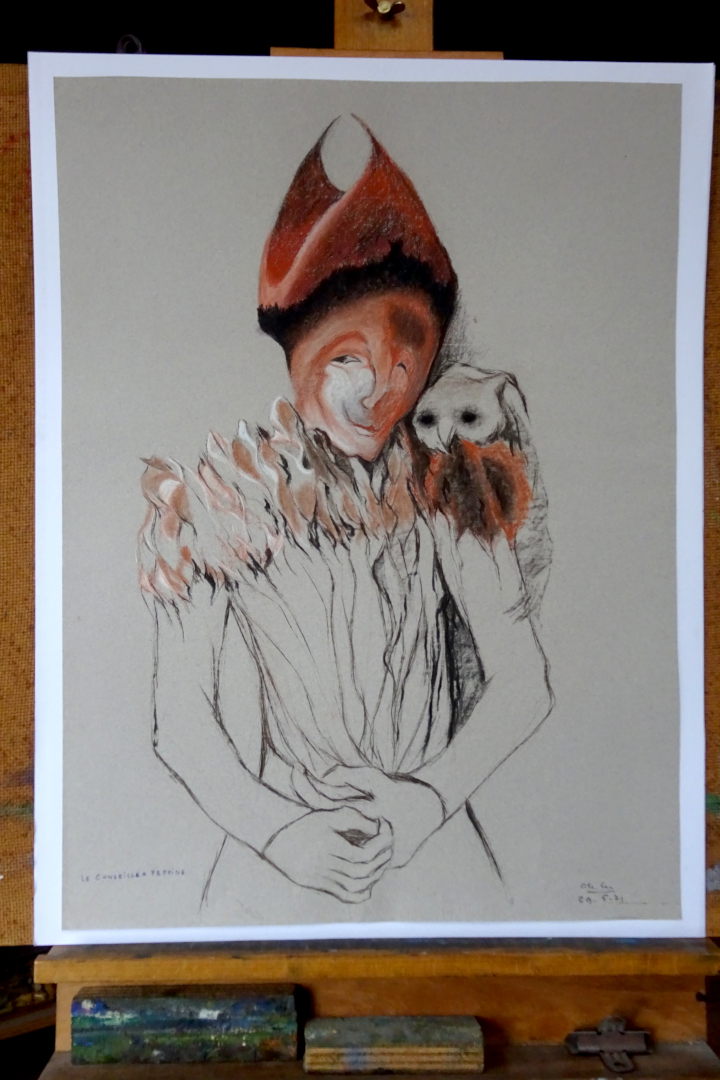 Charles Carrère uses black ink for his pen-and-ink drawings. The work is precise down to the last detail. Below left, "The child and mathematics". Charles Carrère depicted what mathematics classes provoked in his brain. He laughed and said that he was not at all receptive to mathematics. And on the right is "La sainte ampoule". In these two works, Charles Carrère plays with the style inspired by Op Art or Optical Art used in the 1920s by the Bauhaus artists, including Kandinsky and later propelled by Vasarely.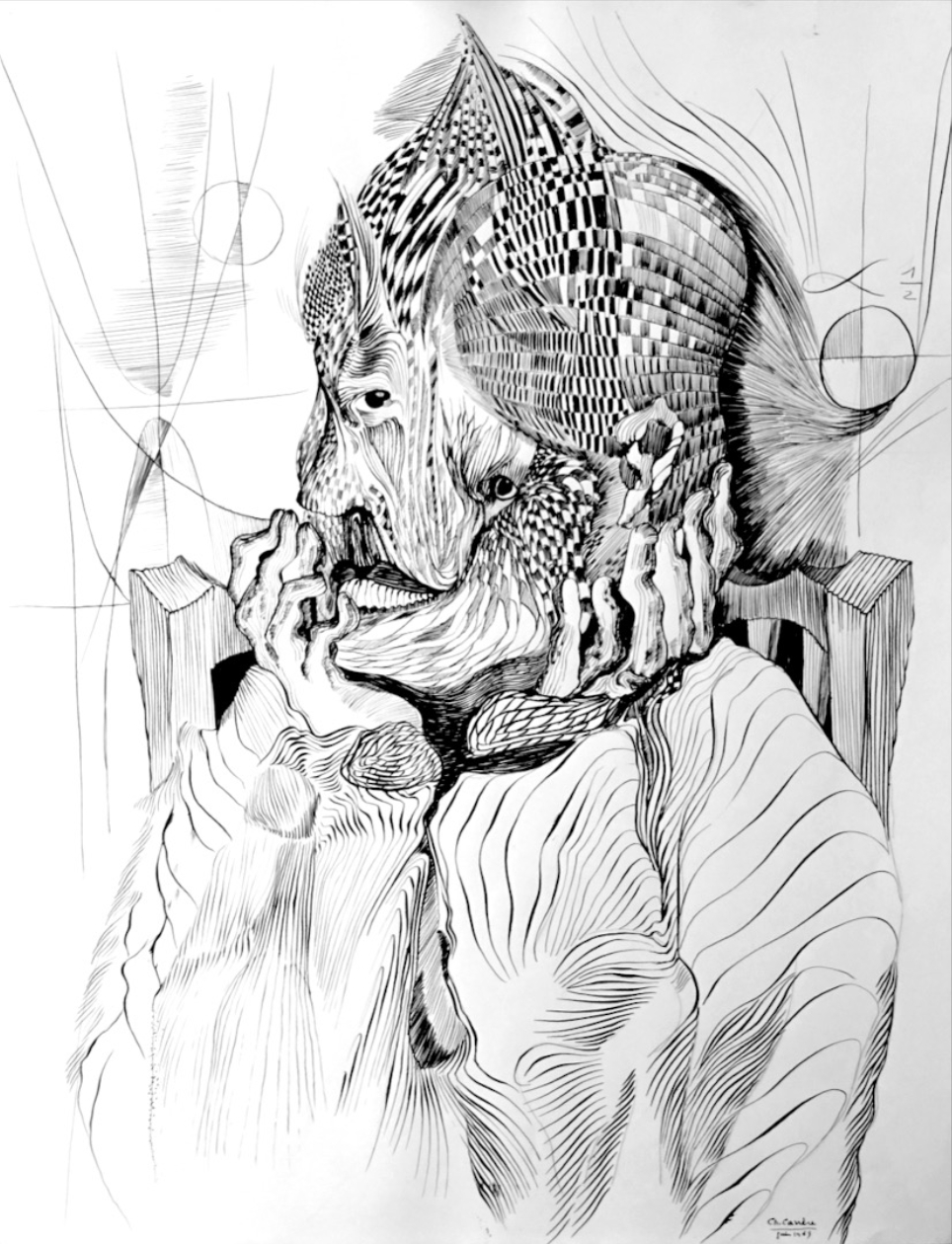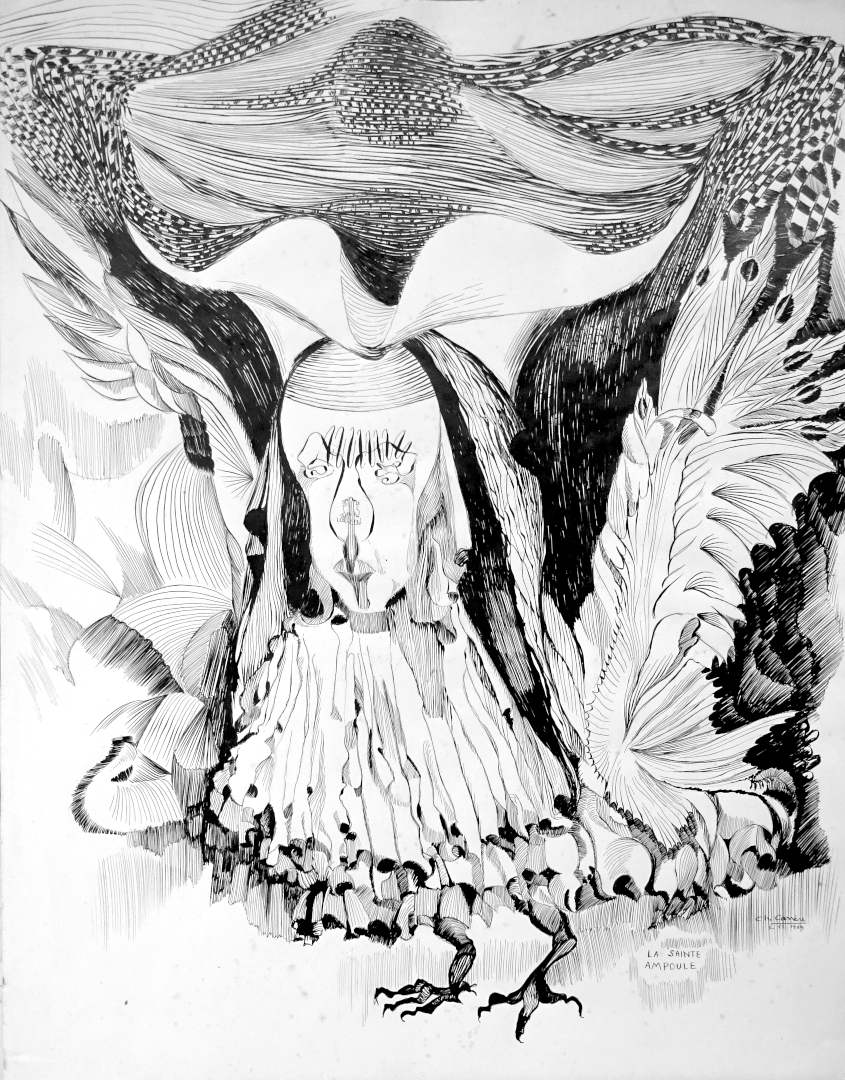 But Charles Carrère goes further with other charcoal drawings that he defines as "Caprices". These caprices serve to denounce or reveal the irrational behaviour of man. Sometimes it is also an excuse to project himself into the surrealism that the artist is particularly fond of. Here is an example of a caprice whose surrealism is obvious from Charles Carrère's explanation:
Focus will be published regularly to offer a more in-depth analysis of a work by Charles Carrère
Continue to his paintings and watercolours
See the plastic research
Or back to the main page: The multi-faceted artist
Back to Home page
This post is also available in: French